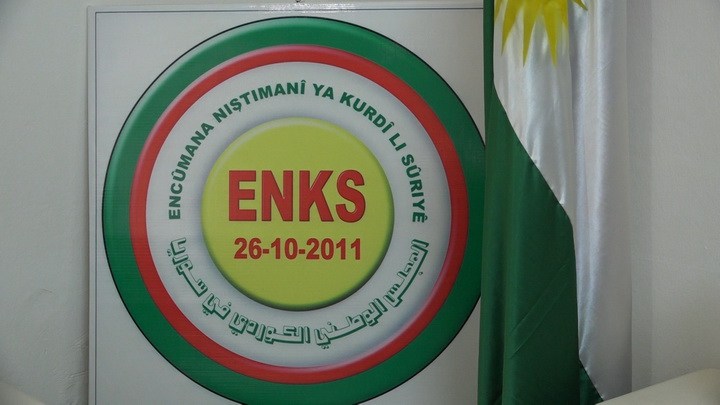 Breaking news
News
Press statement (about the closure of the Rudaw satellite office, the arrest of Yekiti Media reporter and ARK TV reporter)
Yekiti Media
On 02.05.2022 , the Media Authority of the Democratic Union Party (PYD) suspended the work of Rudaw Media Network in Kurdistan Syria, in a new escalating step confirming its tyranny and its hostility to the most basic principles of freedom of expression and opinion and confirming the falsehood of its claims of opening the way for journalists and media organizations to operate in their areas of control.
On Saturday night, a masked armed group affiliated with the Democratic Union Party raided the home of the journalist Bawer Mulla Ahmed, correspondent of Yekiti Media, and arrested him and took him to an unknown destination after confiscating his phone and that of his wife.
On the same night, the home of the journalist Sabri Fakhri, a reporter for ARK TV, was raided by the same gunmen, who confiscated his phone and took him to an unknown destination.
Over the past years, many journalists have been systematically and repeatedly subjected to grave violations, including assault, kidnapping, arrest, intimidation, and confiscation of their cameras and equipment by the "Revolutionary Youth" organization and the security services of the PYD, in addition to closing the office of Kurdistan 24 TV and targeting the Rudaw office in Qamishlo more than once, with hot bottles.
These violations come in conjunction with the danger posed by the terrorist organization ISIS after the events of the industrial prison in Hasaka, at a time when the SDF was required to review the practices of its militants and stop the violations they were committing, not to tighten the security grip and intimidate citizens and push them to further emigrate and empty the area from its inhabitants.
The targeting of media professionals and media institutions, at this time, by this administration and its armed groups is an unjustified escalation that aims to silence mouths and cover up their failure at all levels.
The Kurdish National Council in Syria, while declaring its full solidarity with Rudaw TV and the kidnapped journalists and their rights to work freely without restrictions in accordance with international laws and charters, we believe that the PYD, with its exclusive power, is confiscating the decision of our people in favor of narrow partisan agendas that push the region in general towards great dangers. In a "politics" that brought nothing but devastation to our people and regions, and the displacement of thousands of our people.
We also call on the international coalition led by the United States of America to intervene to put an end to these violations, release all media professionals, and allow media institutions to work freely.
General Secretariat of The Kurdish National Council in Syria
Qamishlo 06.02.2022