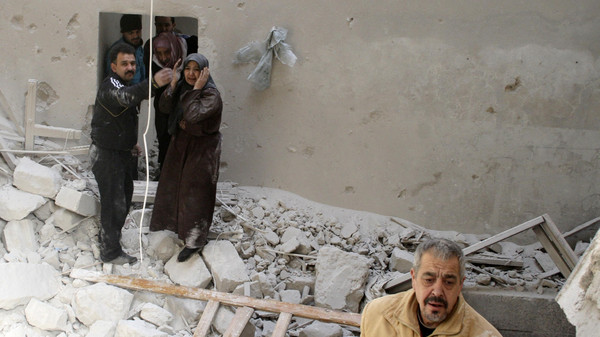 Reports & Files
Report suggests Assad's forces committed mass rape near Aleppo
Forces loyal to Syrian President Bashar al-Assad's regime took hostage 500 residents – mostly women and children – from a northern Aleppo village last week amid reports of mass rape, the opposition National Coalition has said.
In a press statement, the coalition condemned the capture of women and children residing in the village of Sefat, calling it a "dirty and cowardly action," and demanded an "immediate release of all detainees."
The capturing of women and children came amid news from the village of rape crimes being carried out by "Assad's forces and the sectarian militia fighting by its side," the coalition said, quoting local activists.
Reports of torture and mass rape are not uncommon in the Syrian civil war.
In 2012, Human Rights Watch said Syrian regime forces had "used sexual violence to torture men, women, and boys detained during the current conflict."
"Syrian security forces have used sexual violence to humiliate and degrade detainees with complete impunity," said Sarah Leah Whitson, Middle East director at Human Rights Watch.
"The assaults are not limited to detention facilities – government forces and pro-government shabbiha militia members have also sexually assaulted women and girls during home raids and residential sweeps."
Militants from the Islamic State of Iraq and Syria (ISIS) have also been accused of committing sexual violence and torture.
The United Nations last week said ISIS had committed mass killings, kidnapped women and girls and used them as sex slaves and employed children as fighters, in systematic violations that may amount to war crimes.
alarabiya.net