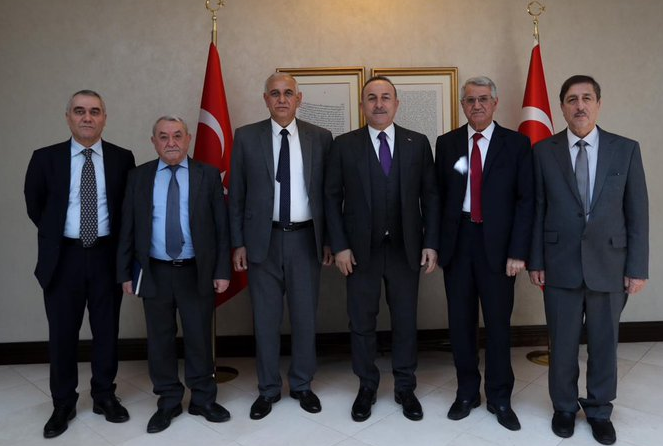 Breaking news
News
Statement of the Kurdish National Council regarding the meeting with Mevlut Cavusoglu
On February 19, a delegation from the Presidency of the Kurdish National Council met with Mevlut Cavusoglu, Turkish Minister of Foreign Affairs.
The Turkish minister presented his country's supportive stance to the Syrian people, finding a political solution in accordance with decisions made by the international legitimacy, and their support for the Syrian people without discrimination.
Cavusoglu pointed out the importance of the Kurdish National Council as a representative of the Kurdish people, and declared its support for the rights of the Kurds within constitutional guarantees.
He also denounced the practices of the armed factions in Afrin, SereKaniye and Gre Spî, demanding to hold them accountable. He also rejected during the meeting any demographic change, and the need for the displaced people to return to their homes.
The Kurdish National Council explained to the Turkish Minister its vision of the political solution in the country, the need to activate the political process, and implement a constitution consistent with the aspirations of the Syrian people, and the need to secure the national rights for Kurdish people and other components.
The council delegation called on the Turkish minister to help implement the council agreement with the opposition coalition, to stop the violations in Afrin, SereKaniye and Gre Spi, and to work to facilitate the return of the displaced to their homes.
The delegation affirmed its rejection of any demographic change in those areas.
The Council delegation called on the Turkish minister to increase communication and understanding in the service of the Syrian people in general, and the Kurdish people in particular to overcome their ordeal and live in peace and security.