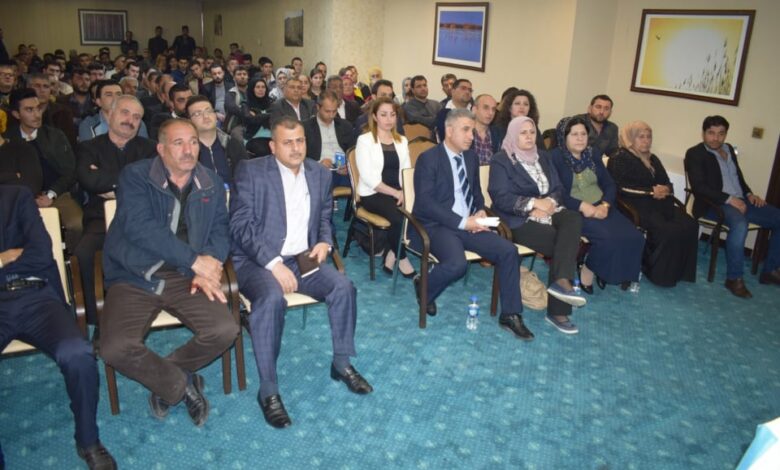 Yekiti Media
The Erbil organisation of the Yekiti party held its organizational conference Tuesday at the Darin Palace Hotel hall. The meeting began with a moment of silence to show respect for Kurdish martyrs.
The conference then proceeded its works with the party secretary Suliman Oso talking about the political situation and the latest updates about the Syrian conflict and particularly the Kurdish issue.
Erbil's organization of the Yekiti Kurdistani conference also included the reading of the reports of sub-committees as well as and reports about the extended period between the seventh and eighth general conferences.
The administration of the elected conference continued by reading field reports and answering questions posed by attending members, which enriched the conference with  challenging and critical questions aiming at developing the work of the organization and its activities.
It is worth mentioning that the Yekiti Kurdistani party's organizations inside Syria have been holding their conferences as well.