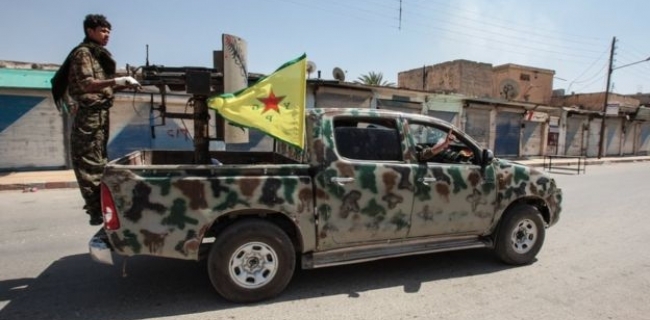 The Manbij Military Council will be protecting the town
ERBIL — The Syrian Kurdish People's Protection Units (YPG) has left the newly-liberated town of Manbij in northern Iraq after they accomplished their mission to oust Islamic State (IS) from the town.
In a statement dated August 25th, YPG confirmed that they returned to their bases in the eastern bank of Euphrates river, and the allied Manbij Military Council will be protecting the town.
The civilian control of Manbij was previously, on August 15, handed over to a civilian council, according to the statement.
YPG's withdrawal from these areas comes after the Syrian Democratic Forces (SDF), in which the Kurds are playing the major role, announced that it has also retreated from the southern areas of Jarabluse to their positions in eastern bank of Euphrates.
US Vice-President Joe Biden warned the Kurdish-led SDF to retreat if they are seeking the US supports to continue for them.
On the other hand, Turkey is reportedly moving more troops and heavy military equipment into the norther Syrian territories after it, in cooperation with the Syrian opposition forces, liberated Jarablous on Wednesday, saying the operation intends to secure its border areas against the IS assaults.
basnews