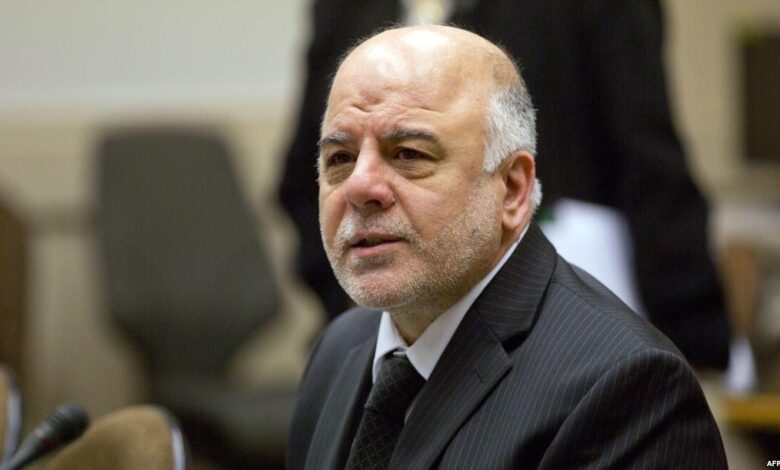 Yekiti Media
Former Iraqi Prime Minister Haidar al-Abadi and president of the Al-Nasr coalition raised concerns over Iraq's national security.
Today marks Iraq's one-year anniversary on its defeat over ISIS that tightened the noose on the country in 2014.
Al-Abadi expressed his fear that the victory over ISIS, and the elimination of sectarianism, as well as the country's hard-fought sovereignty and security, could be sacrificed at the hands of foreign intervention.
The former prime minister on Sunday blamed Iran for meddling in Iraq's political structure, which he claims prevented him from winning a second term.
In a televised statement on al-Sharqiya he says," I believe that Iran impeded my chance of a second term because of my commitment to the US sanctions on Tehran". Al-Abadi added that,"the Iranians had started to feel threatened by me at this point, hence their support towards the current prime minister, Adel Abdul Mahdi".
Al- Abadi explains that his stanceagainst Iran in terms of US sanctions was very clear but, at the same time, hewould never expose his country to danger.
alarabiya