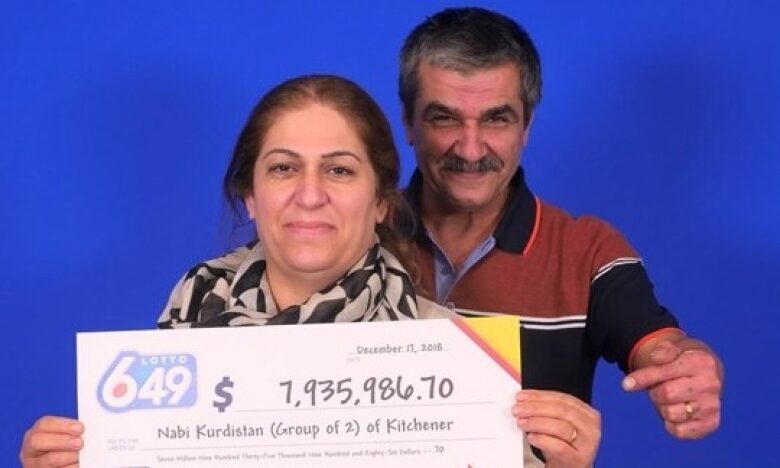 Yekiti Media
Kurdish woman living in Canada on Saturday won $7.8 million after randomly buying a lottery ticket in the city of Kitchener.
Nabi Kurdistan, together with her husband and six children, have been living in Canada for 18 years, and the yhave recently opened a Kurdish bakery and a restaurant.
Last Friday, she went to the convenience store with her husband, Tawfik Sindy, to buy a lottery ticket."Maybe tomorrow I'll be rich," she told her husband.
Kurdistan's joke turned into reality on Saturday when the Kitchener couple drew a jackpot prize of nearly $8 million. It was only the third time she ever bought a lottery ticket for herself even though her husband often buys instant tickets, as reported by The Record.
"I'm still trying to get out of shock," she said of the lottery win.
Kurdistan said they plan to pay off their mortgage and bank loans first, buy themselves new cars and do some thing nice for their six children, who are between the ages of five and 17.
She also said that they will use the money to take a trip back to Kurdistan as they have visited the family back there only twice over the past 18 years.
Bas