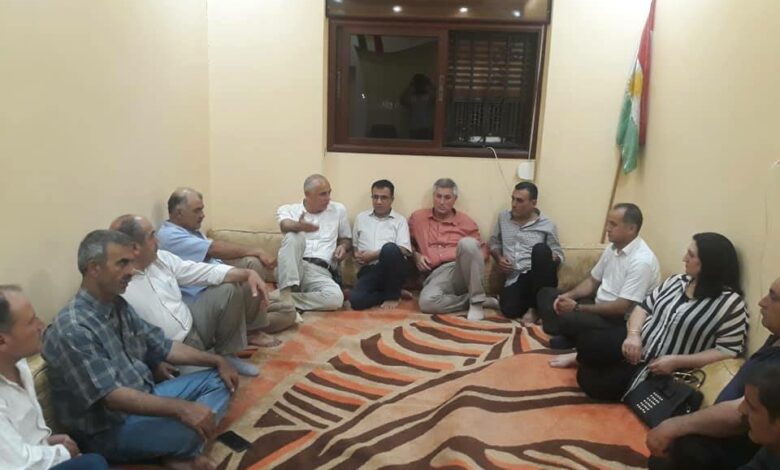 Uncategorized
The leadership of the Yekiti Kurdistani Party of – Syria visits Mohamed Ayo
A delegation from the leadership of the Yekiti Kurdistani Party of Yekiti-Syria visited Mohammad Ayo, a local head of West Qamishlu of the Kurdish National Council, released Tuesday evening after two months of detention.
Sulaiman Oso, secretary of the Kurdistan Party of Yekiti – Syria, presented on behalf of the party congratulations to the local president on the occasion of his release, condemning the phenomenon of political detention in general by the military factions of the Democratic Union Party (PYD).
Oso demanded to release the rest of the prisoners of opinion, calling for the closure of the file of political detention in Kurdistan Syria.
For his part, a local head of western Qamishlo thanked the Yekiti delegation, thanking all the components of the Council who stood with him and his family in his ordeal.
It is worth mentioning that the Asayish  of the Democratic Unionist Party  took Muhammad Ayo from his house was raided during a meeting of the western Council of Qamishlu on May 3 of this year.